SIUE Day is a faculty and staff fundraising drive which supports academic excellence for our students, University and region.
Why
Because you are committed to SIUE!
Goal
Every gift counts! Our ongoing faculty and staff participation goal is 100%
Support
Image attached in email named "Sock Campaign and Giving Tuesday Ad Image"
Your passion for SIUE academic units, programs and departments.
Click here to view a departmental breakdown of designation options.
When
TODAY! The SIUE Day faculty and staff fundraising drive runs through
the month of November culminating on December 1 #GivingTuesday.
*Please note: Gifts are counted from July 1, 2020 – June 30, 2021.
How to Give
We Are All In This Together.
Enter a caption for a chance to win Wireless Bluetooth Apple AirPods Pro!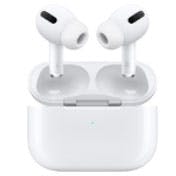 Vice Chancellor Rachel Stack will select a caption winner by December 4, 2020.
Drawing by University Marketing and Communications